You can rely on us at Plumbing Care, Inc. to have your water heaters installed, repaired or replaced whenever needed. Our team of professionals is prepared to lend their skills and years of experience on the job for you. We offer 24-hour emergency water heater repair service, so you don't have to wait for a long time to get your hot water running again. We can get these jobs done on the same day most of the time.
If you're looking for water heater installation in the East Bay area, we will dispatch an expert to your location to help assess which type would be best for your home and budget. We take into consideration the water heating needs of your family and expectations for energy usage. Plumbing Care, Inc. can provide you with water heater installation in San Ramon too and any type or brand you have in mind, including tankless units.
The Types of Water Heaters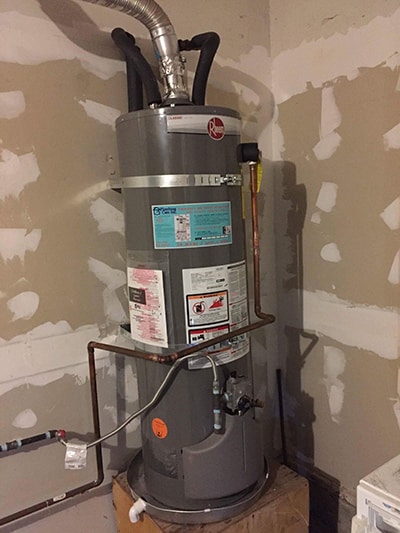 This is the regular type of water heater which stores water in a tank unit and can be bought in a range of capacities depending on your needs. Gas or electric energy would be required to maintain the water stored in its tank at a set until it is turned on or the water is pulled into the pipes. You can expect this type of water heater to last typically 8 years but longer if well maintained and serviced annually. The thing to note is that the newer water heaters in the market are more energy efficient than the old models. You can reduce your water heating bills to about 10% with an efficient model.
This is generally considered by many as a more efficient alternative since it will only heat water whenever it's needed. Once the tap has been turned, the heater will go to work and supply the user with continuous hot water. You will also be using less space with a tankless unit installed beside having the benefit of being more energy efficient. You can expect this kind of unit to last between 15 to 20 years if properly maintained and can reduce water heating bills by as much as 30%.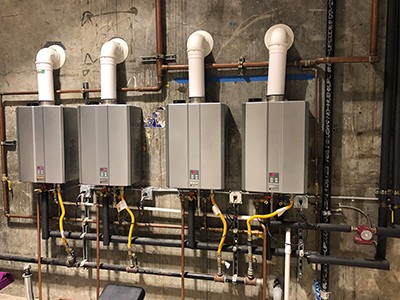 Have us contact you today
2415 San Ramon Valley Blvd Ste 4365 San Ramon CA 94583
Mon - Fri: 7am - 7pm
Sat - Sun: 8am - 5pm
plumbingcareinc@gmail.com
**Emergency Services are available 24 hrs with a $175 emergency service fee plus the cost of the service.