Growing steadily in popularity over the past years, tankless water heaters offer an ideal alternative to the standard tank models of today. This type of water heater is more energy efficient, can last longer and will require less space than its counterpart. We at Plumbing Care, Inc. can help you figure out if a tankless water heater installation is the right choice for you.
We have many years of experience serving people who are looking for the right water systems, feel free to give us a call to have a tankless water heater installation service done for you.
The Benefits of Tankless Water Heaters
You don't have to worry about allocating additional space for a bulky tank anymore. You can simply put this type of heater in a crawl space or fit it on a wall. If you're looking for a tankless water heater in the East Bay area today, we've got you covered!
You can get hot water on demand the moment you turn the tap for hot water. You don't have to wait around anymore for the water to become warm in your holding tank. This will help you save time and money in the long run.
Energy Efficiency is Topnotch
As mentioned above, you will be using up less energy with a tankless water heater installation since you won't have to wait around for water in the tank to heat up.
The majority of tankless water heaters today are made with safety features such as being able to shut itself down in case a problem with flow or pressure is detected. Furthermore, having no tank for rust to occur means that you're guaranteed to enjoy clean water at all times.
A tankless water heater can last as long as 20 years. This is a huge improvement over the standard 6 to 10 years for the regular tank models. But just like anything else, the lifespan of a tankless unit is going to depend on how frequent it is being used and how often it is maintained.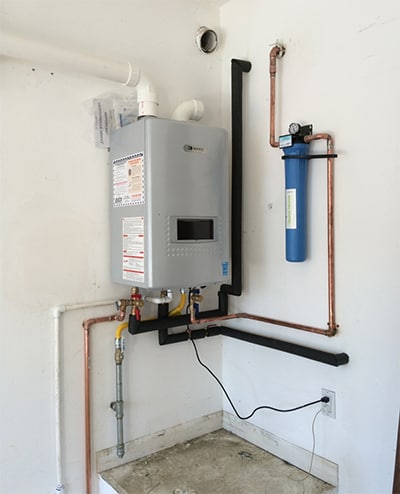 Who Should Get a Tankless Water Heater Installation?
Every household will invariably benefit from a tankless over a standard tank. A tankless unit has 40% more efficiency, higher BTU's, last longer & provide endless hot water. Remember with a tankless water heater you are not constantly running up your energy bill by heating water in a tank when you are not using it. Tankless water heaters are the future and in all cases are more cost-effective over the long-term.
What Can I Expect If I Choose to go Tankless Today?
A bigger initial investment is one thing. Compared to the standard water heaters today, tankless units will cost more up front but will give more savings in the long term. Aside from that, delicate installation is required, and a professional would be needed to have a tankless water heater in the East Bay area installed.
Call us at Plumbing Care, Inc. now so we can discuss the options you have with regards to tankless water heaters. We are capable of providing you with both installation and repair services for your units in the East Bay area.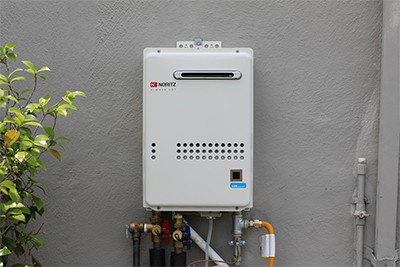 Have us contact you today
2415 San Ramon Valley Blvd Ste 4365 San Ramon CA 94583
Mon - Fri: 7am - 7pm
Sat - Sun: 8am - 5pm
plumbingcareinc@gmail.com
**Emergency Services are available 24 hrs with a $175 emergency service fee plus the cost of the service.