Emergency plumbing and drain problems often happen at the most inconvenient time. You might even feel cursed knowing that they happened to you at night or just before special occasions or holidays.
The great news is that there is always an emergency plumber in the East Bay area that you can call. We at Plumbing Care, Inc. will take care of your emergency plumbing needs as soon as possible. We have expert technicians who are available at all times to handle your plumbing problems whether it is a leaking, cracked or busted pipe.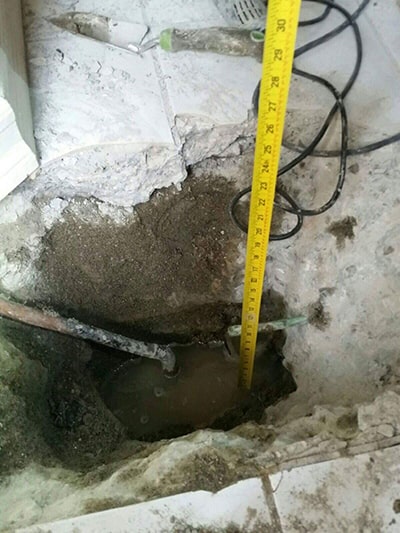 Your Emergency Plumbing Problem Will Be Fixed ASAP
If you're looking for a the East Bay area emergency plumbing company today, then you've come to the right place. Our professional staff can be relied to work on your problems and schedule. It doesn't matter when it happens; our friendly customer service representatives will get you the plumbing solutions that you need. They can then schedule the best time for an appointment that works for you or sends a plumber right away to deal with your emergency.
We are capable of providing emergency plumbing services for:
Sewer Line Stoppages
Emergency Gas Lines
Busted Washing Machine Hoses
Problematic Water Heaters
Drain Clogs for Kitchens and Bathrooms
Leaking, Busted or Cracked Pipes
Frozen Pipes
Overflowing Toilets
And Much More
Plumber emergency services in the East Bay area at anytime
No one wants to wait a long time for their plumber to arrive and fix their problems. This is especially true when it's an emergency, and something needs to be done to remedy it as soon as possible.
This is also the reason why we at Plumbing Care, Inc. are committed to providing all of our customers prompt the East Bay area emergency plumbing services 24 hours a day, seven days a week. If you experience a busted pipe late at night or even at two early on a Sunday morning, we've got you covered.
We always have expert plumbers on standby to answer your emergency calls and have one sent over to fix your issues. And we don't just respond quickly; our plumbers are all experienced and trained experts who take great pride in their work.
Furthermore, not all of the plumbing companies today can take care of difficult plumbing problems, especially those that happen at odd hours. That is why we at Plumbing Care, Inc. are here for you to call and get immediate emergency plumbing services as quickly as possible. We have a range of plumbing services that are capable of meeting your troubles. No matter how big, small or difficult a plumbing issue is, we as an emergency plumbing company can help solve your problems for you.
Make sure you don't ignore your plumbing problems, or they will eventually get worse in time. As the problems get worse and pile up, so does your expenses. You need the help of a prompt and experience emergency plumbing company today. Call us now or send us a message to get in touch with our experts!
You can call us now to get a fast response or put our number on speed dial.
Have us contact you today
2415 San Ramon Valley Blvd Ste 4365 San Ramon CA 94583
Mon - Fri: 7am - 7pm
Sat - Sun: 8am - 5pm
plumbingcareinc@gmail.com
**Emergency Services are available 24 hrs with a $175 emergency service fee plus the cost of the service.