For those looking for a Rinnai water heater installation and repair service today, then you've come to the right place. We at Plumbing Care, Inc. can provide you with professional plumbers who can install and fix problems with your Rinnai heater at this time.
We've been in the plumbing business for many years, and our experience speaks for itself. We install and repair Rinnai Rack systems and Combi-Boiler systems too. So whenever you decide to get our plumbing services for installation or repair purposes, you know that we can give you the best choices and services for your needs.
At Plumbing Care, Inc., we are certified installers of the Rinnai tankless water heaters and have the technicians possessing the skills in Rinnai water heater installation and repair. After you've given us a call about your need, we will send out a professional to your place to check out if a Rinnai unit is the right one for you. This person will also be the one who will provide the installation service once they have deemed it ideal.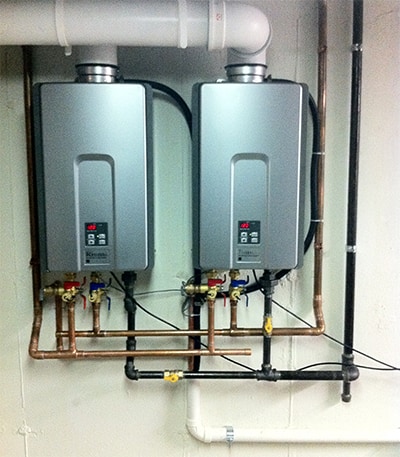 Benefits of Rinnai Water Heater
You can get a host of benefits if you choose to have a Rinnai water heater installed in your home today. The brand itself is known for providing one of the best tankless water heater systems in the industry and has also proven itself an award-winning company. They have been heating water from homes and commercial buildings since 1964 and offer a wide range of tankless water heaters. You can choose the best water heater from them whether for home or business.
A tankless water heater is known for its energy efficiency when used as an entire tank of water doesn't have to be heated. Aside from that, it also provides its user with continuous hot water when needed. This is a great system to have if you have many family members or guests staying at your home with all showers allocated. You won't have to worry about running out of hot water with a Rinnai water heater installation and repair service.
If you still aren't convinced in choosing a Rinnai tankless water heater, we can have our expert technicians visit your home or business to see if this type of unit would be an excellent choice for you.
The Rinnai tankless water heaters come with its own 12-year warranty for its heat exchanger, an industry-leading warranty. But if your unit would stop working, you can trust us to have our experts come to your place day or night for repair or maintenance of your Rinnai rack systems.
We at Plumbing Care, Inc. pride ourselves in providing all of the plumbing necessities of our customers and we always put them first in our service. This is one of the primary reasons why we have many success stories since we entered the plumbing industry.
If you want to know more about the Rinnai water heater installation and repair services we have to offer, feel free to contact us now to find out.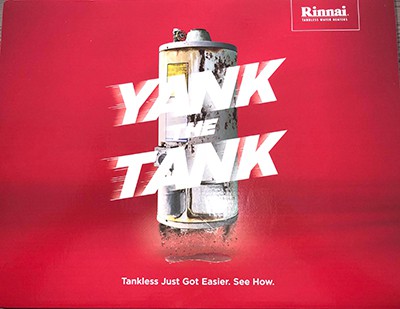 Have us contact you today
2415 San Ramon Valley Blvd Ste 4365 San Ramon CA 94583
Mon - Fri: 7am - 7pm
Sat - Sun: 8am - 5pm
plumbingcareinc@gmail.com
**Emergency Services are available 24 hrs with a $175 emergency service fee plus the cost of the service.