Plumbing Company in Concord, CA

Welcome to Plumbing Care, Inc. where we offer property and also industrial pipes in Concord, California. If you're experiencing a clogged up drainpipe or leaking pipelines, don't worry and call us right away. We know that these plumbing problems can be a lot of stress and anxiety, particularly with a frantic routine. That is why we have our trustworthy service technicians ready to offer services in the surrounding Concord, CA location consisting of homes and businesses in Concord.
Your regional Plumbing Care, Inc. has actually built itself a credibility as one of the most effective business when it comes to industrial as well as household pipes in Concord, California. We have years of experience in giving pipes solutions such as fixing and sewer upkeep. We can providing same-day plumbing and could resolve also the hardest pipes concerns currently.
At Plumbing Care, Inc., we do whatever related to plumbing. We provide budget-friendly and sensible prices, so you do not need to look somewhere else. The plumbings that we have offer both domestic and industrial plumbing services in Concord and also the East Bay location.
Plumbing Care Inc.
Phone: (925) 255-6352
Toll Free: (800) 359-2751
Fax: (844) 870-5075
Hours of Operation:
Monday: 7am – 7pm
Tuesday: 7am – 7pm
Wednesday: 7am – 7pm
Thursday: 7am – 7pm
Friday: 7am – 7pm
Saturday: 8am – 5pm
Sunday: 8am – 5pm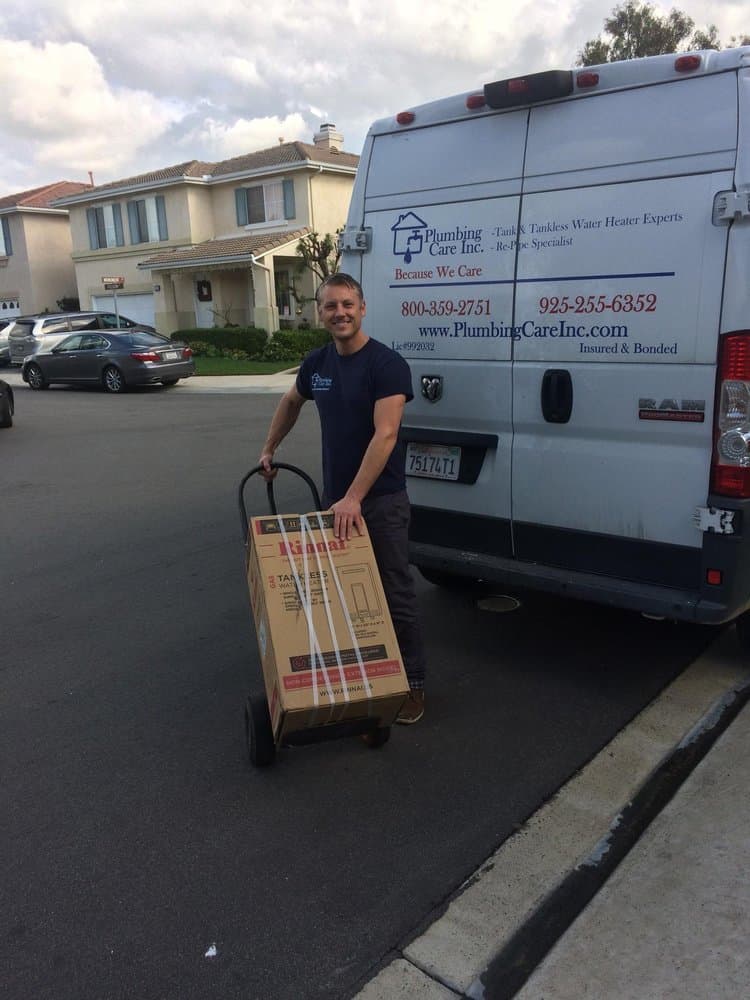 Why Choose Us as Your Plumber?
In the world today, it is coming to be hard to discover reputable as well as honest companies that are concentrated on aiding you get the job done. We are just one of those that you can depend on. Right here are a couple of other reasons that you need to pick us for your residential pipes in San Ramon today.
1. We're Good at What We Do
This is the fact. We have a list of accreditations that confirm we are a qualified and qualified plumbing firm capable of taking on also the most difficult problems.
Lots of companies have actually recognized our brand for the outstanding service that we offer, and that is why you could trust us.
2. We Arrive on Time and Work Fast
Do you have a dripping pipeline in the middle of the evening or a blocked drainpipe that you wish to obtain repaired in the very early hours of the morning? We at Plumbing Care, Inc. will certainly pertain to your area and also fix your pipes problems as soon as we can.
Our friendly team are open to obtain your telephone calls any time, and we promise fast responses to your emergency situation plumbing demands.
Our company remains in Concord, so we're extremely near to you. If you need plumbing services and also you stay in the Concord location, we can additionally get to you as quickly as we can!
So exactly what are you waiting for? Call us currently to get your plumbing problems dealt with by a dependable and also accredited plumbing firm.
Have us contact you today
2415 San Ramon Valley Blvd Ste 4365 San Ramon CA 94583
Mon - Fri: 7am - 7pm
Sat - Sun: 8am - 5pm
plumbingcareinc@gmail.com
**Emergency Services are available 24 hrs with a $175 emergency service fee plus the cost of the service.